Legislators in Texas are moving forward with a bill that would, if passed, revise several of the state's laws governing Medicaid coverage for telehealth and telemedicine and mandate payment parity.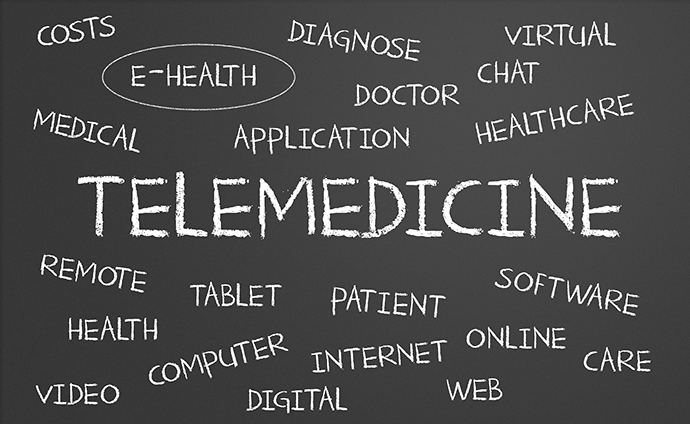 Source: ThinkStock
SB 670, introduced in February by Senator Dawn Buckingham, seeks to improve several laws connected to virtual care that were enacted in 2017. Those laws, Buckingham said, "created a streamlined regulatory system for the provision of telemedicine and telehealth services at the Texas Medical Board" but also led to "unnecessary and burdensome regulatory provisions from the program."
The bill directs the State Health and Human Services Commission to ensure that Medicaid providers can't deny coverage for connected care because the service isn't offered in person. It also directs Medicaid managed care organizations to reimburse providers at the same rate as in-person services, and prevents MCOs from limiting the provider's choice of telemedicine platform.
If passed into law, it would make Texas just one of about a dozen states mandating payment parity, and it would enable Texas providers to explore remote patient monitoring and store-and-forward (asynchronous) telehealth programs.
SB 670 "would reduce health care costs and improve access to care for all Texans, especially those in rural areas, by removing unnecessary and burdensome regulations in Medicaid limiting the provision of telemedicine and telehealth services," a House Research Organization report says in summarizing testimony from the bill's supporters. "By prohibiting a Medicaid managed care organization from denying reimbursements for services solely because those services were provided through telemedicine and telehealth, the bill would help address the health provider shortage in rural areas. The bill also could produce cost-savings by reducing patients' travel expenses and decreasing emergency room visits."
"The bill would streamline the Health and Human Services Commission's administration of telemedicine and telehealth in Medicaid, enabling changes in care delivery to be adopted more quickly," the summary continues. "By repealing requirements for minimum operating system standards for Medicaid telehealth, telemedicine, and telemonitoring services, the bill would expand opportunities for other innovative technologies to be used in providing those services. Requiring reimbursement for telemedicine services at the same rate that Medicaid reimbursed the same in-person medical service also would ensure fairer provider payments and reduce confusion among providers and patients."
In moving to expand the use of telehealth and telemedicine in the Lone Star State, the bill encourages MCOs to use this technology to promote and support patient-centered medical homes, and it opens the door for more reimbursement for federally qualified health centers, provided the Legislature can find the funding.
The bill would amend current laws for telehealth and telemedicine. Among the most notable changes, according to State of Reform, it would:
Repeal provisions of the Government Code "that set requirements for participation and reimbursement of telemedicine and telehealth services for providers under Medicaid, like a prohibition on Medicaid reimbursement for facilities that don't use certain minimum standards for technology;
Amend language requiring the commission to encourage providers to provide telemedicine and telehealth services; and
Remove a requirement that the commission "encourage STAR Health program providers to use telemedicine medical services as appropriate, leaving the requirement that HHSC should 'explore opportunities' to increase those providers' use of telemedicine medical services in underserved areas.
The Senate passed the bill in March, and the House this week approved the bill with two amendments – one adding FQHCs to the list of facilities allowed to launch telepharmacy services, and the other adding telemedicine and telehealth to the definition of "direct primary care." The amended version will now go back to the Senate for another vote.
The legislation keeps Texas on the path to embracing telehealth and telemedicine. The state took a significant step forward in 2017, when it became the last state in the nation to eliminate the requirement that a doctor and patient first meet in person to establish a doctor-patient relationship before using virtual care.